Moneris and TouchBistro have partnered to streamline the way you run your business. Order TouchBistro today and receive a $100 Gift Card.*
Click here
to view this email in your browser or call
1-877-318-9939.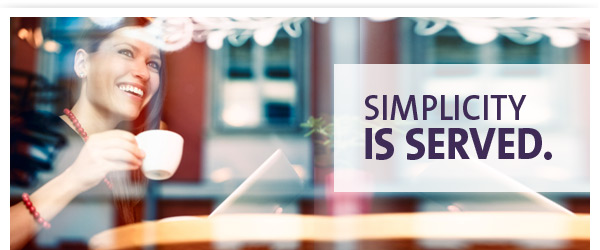 Manage your restaurant right on an iPad™!
Order TouchBistro™ and get a $100 Gift Card!
*

Imagine there was a smarter, faster and easier way to serve your customers – for starters, one that did not rely on your servers shuttling back and forth between tables, bar and kitchen to place their orders.
Moneris
®
Solutions has teamed up with TouchBistro to bring you a restaurant point-of-sale (POS) solution that simplifies how you manage your menus, reservations and orders – all on your iPad. To celebrate the launch of this partnership,
you'll receive a $100 Gift Card when you sign up for TouchBistro before December 16, 2013.
*
With TouchBistro, you can:
•
Integrate with Moneris payment processing
•
Easily create and update your menu
•
Send orders wirelessly to the kitchen
•
Split bills and process payments at the table
•
Receive insightful reports with the touch of a finger
SIGN UP FOR TOUCHBISTRO BEFORE
DECEMBER 16, 2013 AND RECEIVE A $100 GIFT CARD.*
Call Moneris at

1-877-318-9939.

Find out how TouchBistro can help simplify your business and serve your customers faster.

* Certain terms and conditions apply. Promotion runs from October 16, 2013 to December 16, 2013 (the "Offer Period") and is available only to merchants located in Canada that enter into Visa
®
, MasterCard
®
, Discover
®
and Interac
®
processing agreements with Moneris Solutions Corporation ("Moneris") and that purchase a one year license credit to TouchBistro through Moneris within the Offer Period. Promotion is not available to any purchase of the TouchBistro license credits under a monthly payment plan. Purchases of license credits are final sale and there are no refunds. The offer is subject to change, withdrawal or cancellation at any time and is not valid with any other offer. Moneris is under no obligation to approve a merchant for any services and reserves the right to determine a qualified merchant in accordance with its credit adjudication and other policies and procedures. Following satisfactory internal Moneris approval, merchants will be required to agree to, and agree to be bound by, the terms and conditions under the merchant and/or gift card processing agreement(s) and/or other agreement(s) with Moneris (individually, the "Agreement" and collectively, the "Agreements").
The $100 in gift cards will be provided in the form of a GIFTPASS
®
from
giftcertificates.ca
delivered approximately 30 days after an eligible merchant purchases their TouchBistro one year license credit through Moneris provided that at such time the merchant continues to be an active Moneris merchant processing transactions under valid Agreements. Moneris will contact eligible merchants directly with information on how to redeem the GIFTPASS, the redemption of which will be subject to the terms and conditions of the GIFTPASS and
giftcertificates.ca
.
®
MONERIS, MONERIS & Design, MONERIS SOLUTIONS & Design and GIFTPASS are registered trade-marks of Moneris Solutions Corporation. IPAD is a trade-mark of Apple Inc., registered in the U.S. and other countries. VISA is a registered trade-mark of Visa International. MASTERCARD is a registered trade-mark of MasterCard International Incorporated. DISCOVER is a registered trade-mark of Discover Financial Services. INTERAC is a registered trade-mark of Interac Inc. ™ TOUCHBISTRO and TOUCHBISTRO & Design are trade-marks of TouchBistro Inc. All other marks or registered trade-marks are the property of their respective owners.